CONNECT TO WEPAY
WePay is our payment processor and is what allows us to process payments without charging a monthly fee. Please follow the steps below in order to connect your FasterCampaigns account with your WePay Account (if you already have an existing one) or sign up to create a new one.
Login to WePay


Via WePay

Go to WePay's website at wepay.com/login. If you aren't sure of your password, you can simply use the "Forgot your Password" link to recover it.


Via FasterCampaigns

Go to FasterCampaign's Login portal at https://manage.fastercampaigns.com.
Click on "Fundraising Pages" on the menu, and click on the button "Setup WePay payment account". You will be then redirected to WePay's website to login.

Once you've logged in, you might receive the popup notification below that prompts you to verify your account. Click on the "Start Verification" button to verify your account.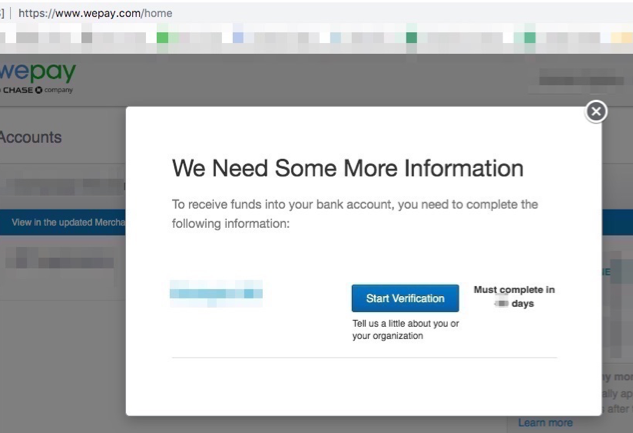 If you didn't receive the popup notification, you will be directed to the screen below that lists your account name, for example "Jane Doe for District One".
You'll need to click the link underneath the campaign name that reads "View in the updated Merchant Center"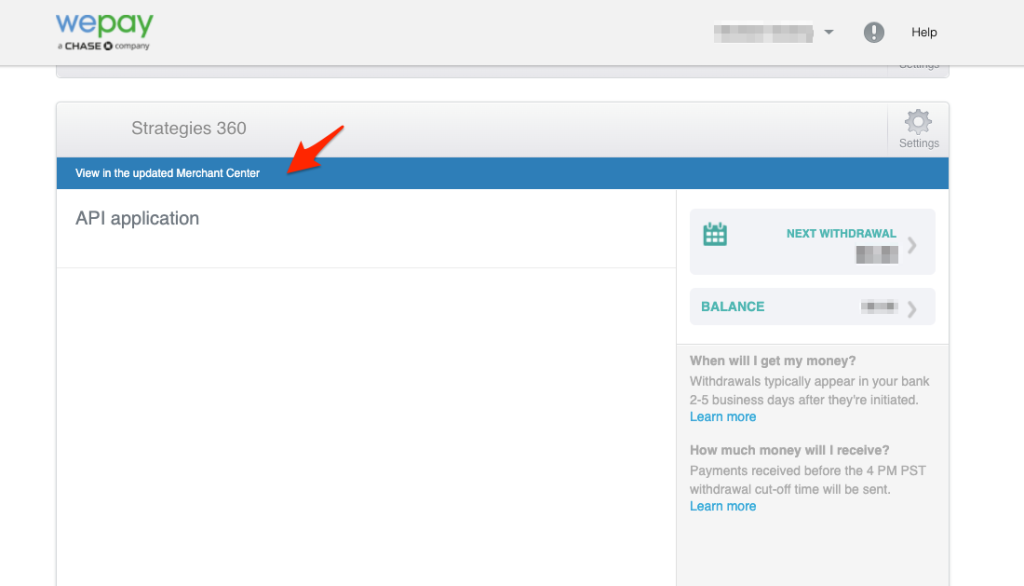 You will be directed to the screen below:

From here, you'll need to click on both of the blue banners to complete/verify your account and add a bank account.
VERIFY ACCOUNT
WePay allows you to start collecting funds right away, but then requires verification of two things before they will release the funds:
Proof that it is a legitimate, legal organization
Proof that the person requesting the WePay account is officially connected to the organization
Please complete/verify your account within the first 40 days after account creation, or you won't be receiving the donation money in your bank account. Here's an example of a list of information that WePay would ask for you to fill out: WePay Verification Form
If WePay's Trust and Safety team needs any additional information or documentation to complete your verification, they would reach out directly to you to obtain it.
Campaign Accounts
If you are creating an account for a campaign, you would need to provide an official document or filing that links the federal EIN number to a campaign filing that has your name on it, as the person creating the account.
If the document has another person's name as the owner or treasurer, then that person will need to give WePay the filing and a note that you are capable of holding the WePay account.
In Washington state, we use a document called a "C-1" filing, which lists the EIN and name of the campaign owner and the campaign treasurer.